Product Feature:
1)Compact structure,high-lift,noiseless,pllution-free;complete electrical protectiing controller device,against under-voltage,over-voltage,over-flow,overload,waterless etc;automatic recovery;controlling water height as demand.
2)Easy installation,maintenance-free,safe and reliable.
Application:
These electric pumps series are workable within maximum head,as there no restrictions of BDC.With the attition of high head,high efficiency and wide high efficiency zone,they are suitable for distance water irrigation,high efficiency of increasing oxygen on aquaculture,pumping water from deep well,gardening,fountain and etc.
Working Condition:
1)Non-corrosive water,the volume ratio of stand content no more than3‰ particle size less than 1mm.
2)Max medium temperature up to +40℃;PH value remains 5~10.
3)Work close to the rated head and must be immersed in water.
Parameters:
Solar Pump System: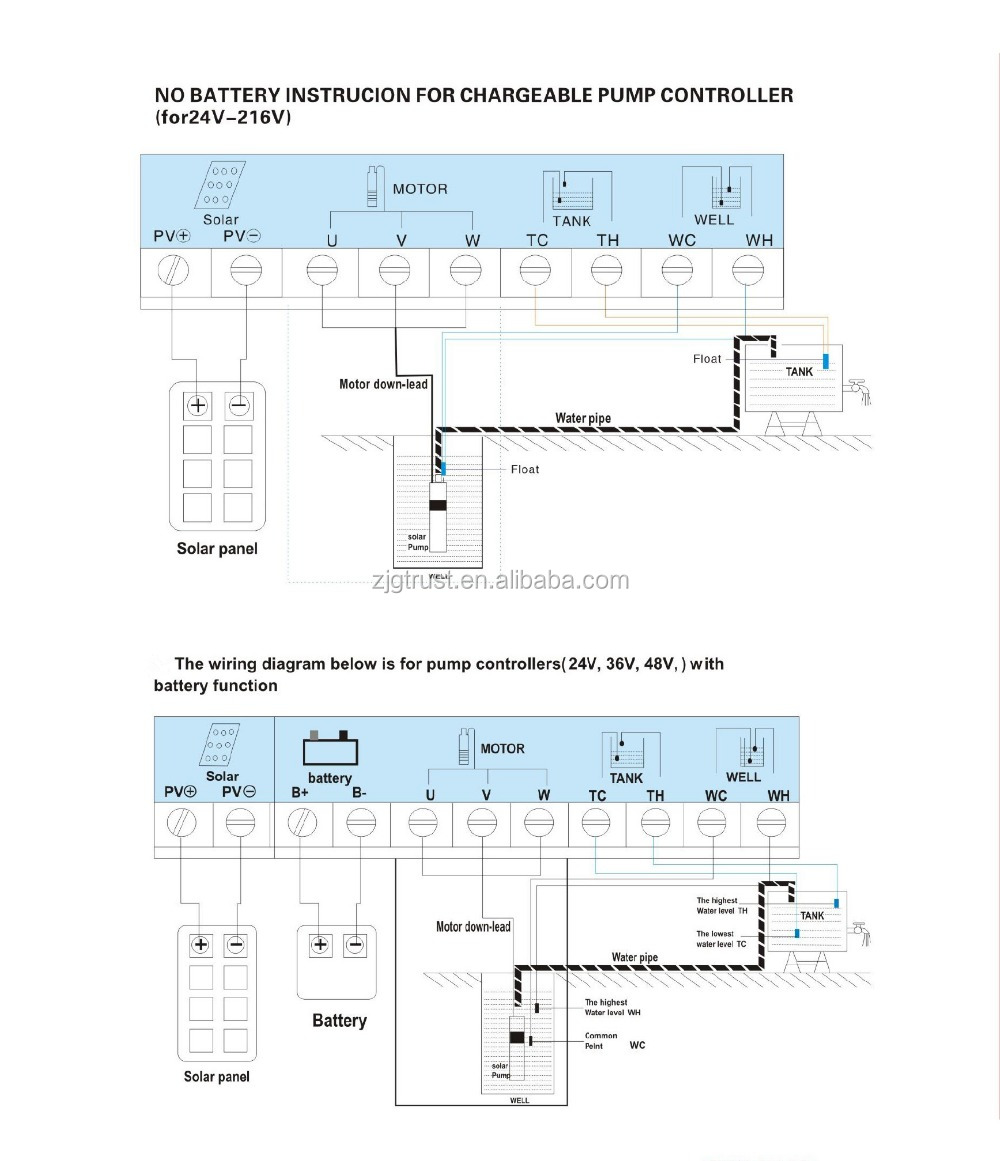 Operating Principle: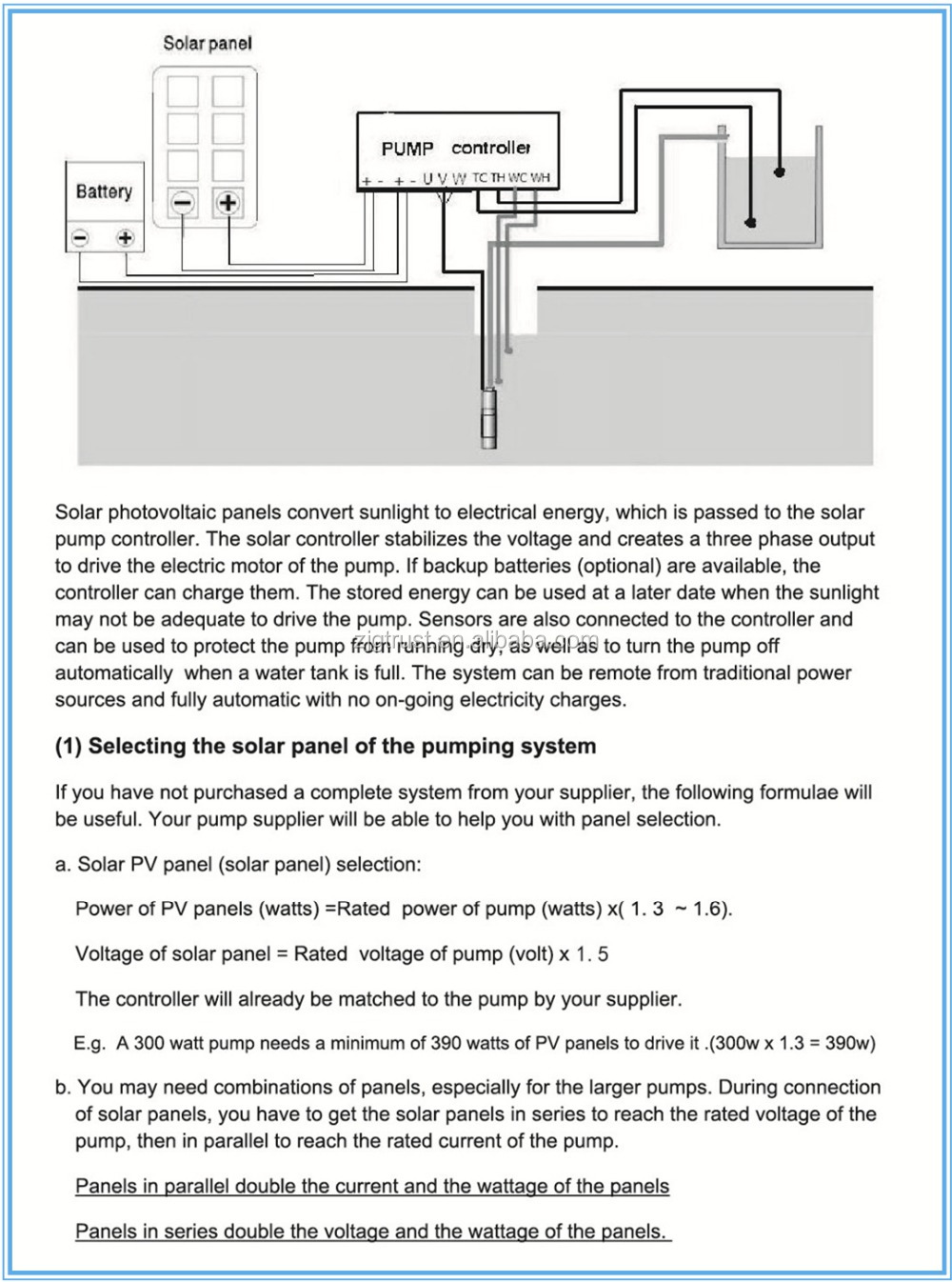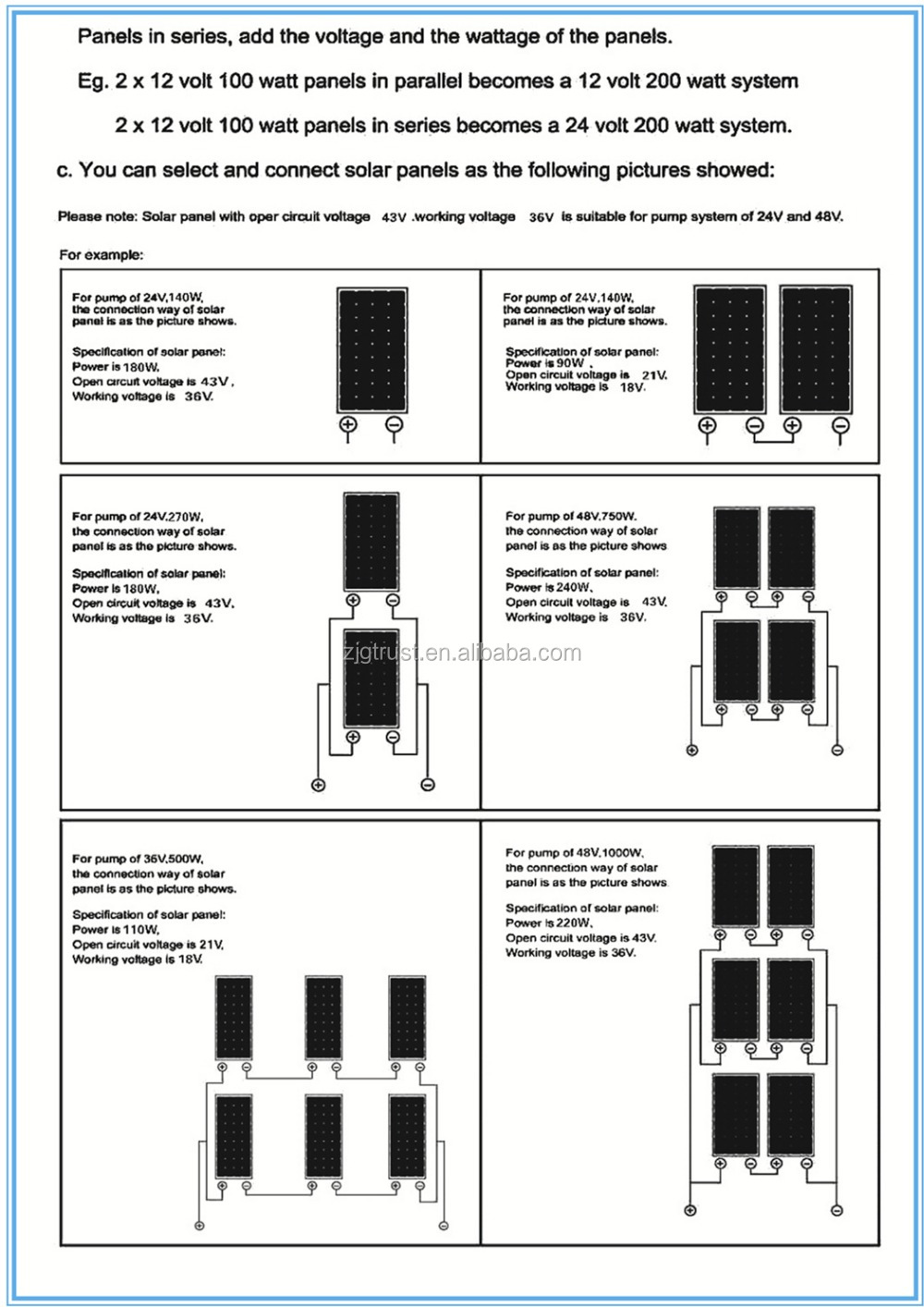 Installation: