4SPS Series Solar Submersible Pump(Head:5m~22m)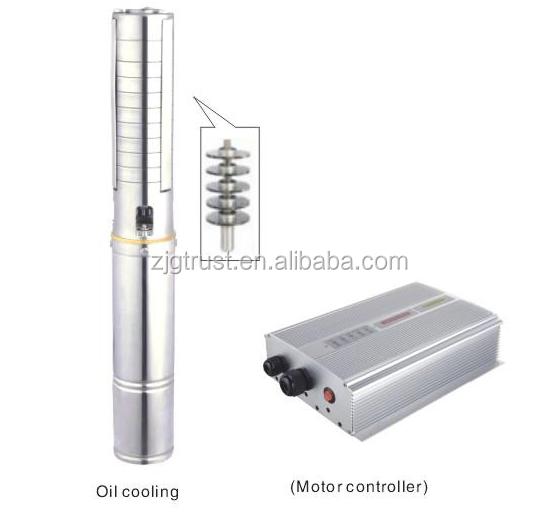 Profile:
Adopt stainless steel casing,shaft core,coupling,water entry base and pump body(or copper alloy water entry base,pump body) to avoid rust or corrosion,stainless steel impeller and stainless steel blower inlet casing.New "floating style" structure of impeller avoids axial pressure to motor.With combination of motor and controller,the max efficiency is over 85%,raises 25% than the traditional AC one.
1)Stainless steel casing,shaft core,coupling and pump body;copper alloy connecting,base;rubber stator of high-strength and wear-resistant.
2)Oil immersion style stainless steel submersible motor.
Product Feature:
1)Compact structure,high-lift,noiseles,pllution-free;complete electrical protectiing controller device,against under-voltage,over-voltage,over-flow,overload,waterless etc;automatic recovery;controlling water height as demand.
2)Easy installation,maintenance-free,safe and reliable.Max head:1~310m,Max flow:22 m³/h.
Working Condition:
1)Non-corrosive water,the volume ratio of stand content no more than3‰ particle size less than 1mm.
2)Max medium temperature up to +40℃;PH value remains 5~10.
3)Work close to the rated head and must be immersed in water.
Parameters: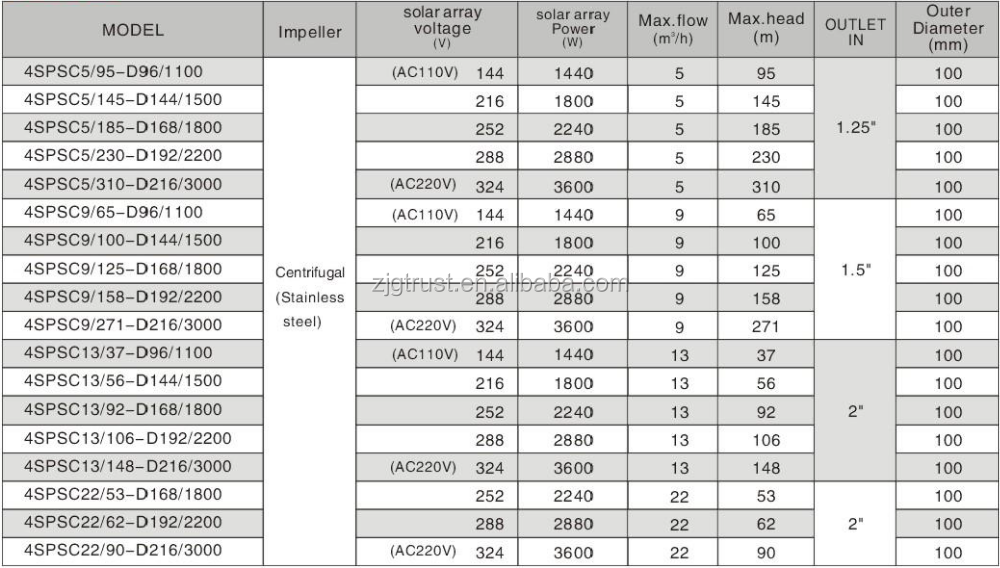 Solar Pump System:
Operating Principle: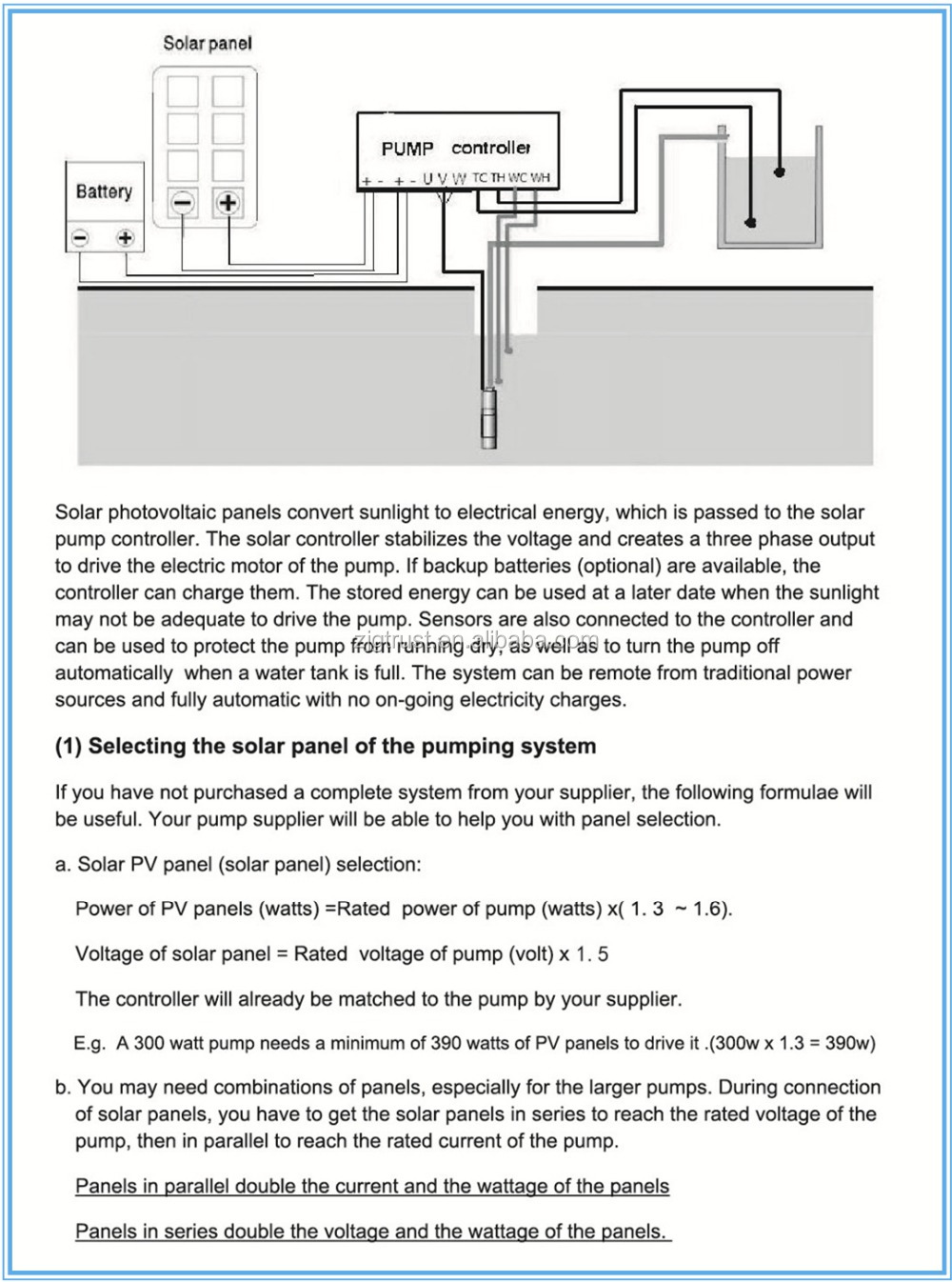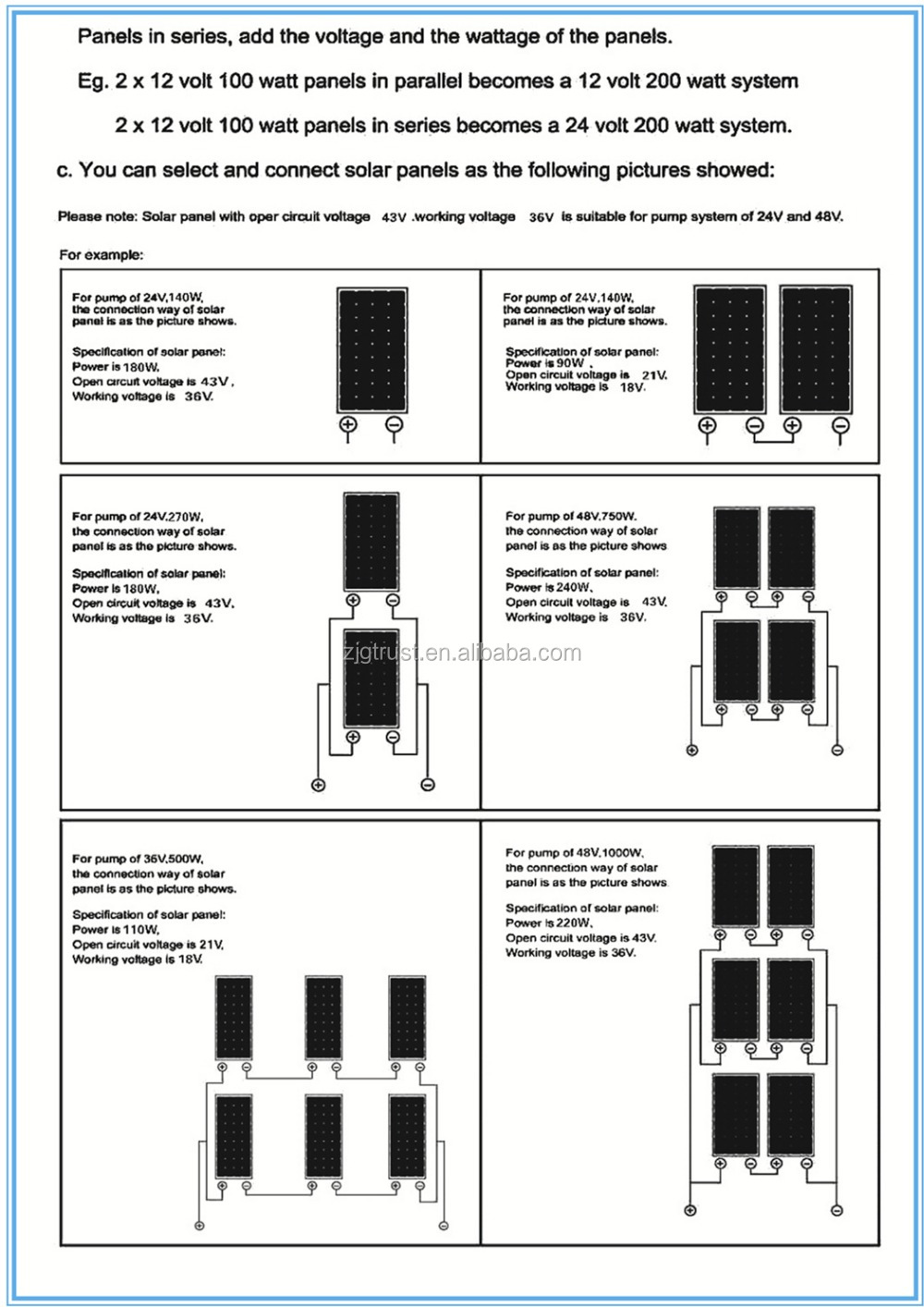 Installation: