4SPSC Series Solar Submersible Pump(Head:5m,5.5m,6m,6.5m)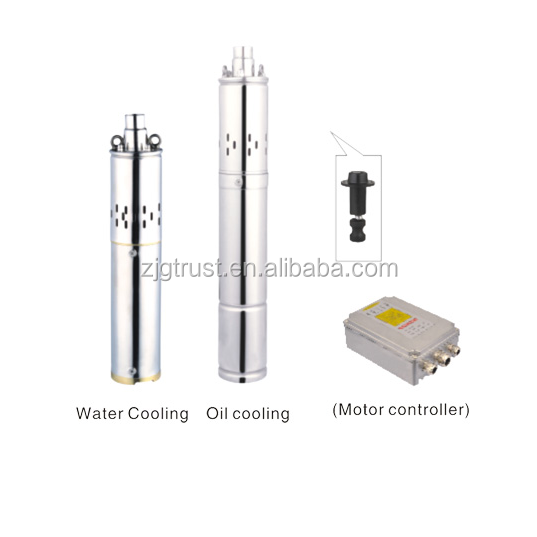 Profile:
Adopt stainless steel screw and rubber stator,permanent Magnet Brushless motor.With combination of motor and controller,the max efficiency is over 85%,raises 25% than the traditional AC one.
1)Stainless steel casing,shaft core,coupling and pump body;copper alloy connecting,base;rubber stator of high-strength and wear-resistant.
2)Oil immersion style stainless steel submersible motor.
Product Feature:
1)Compact structure,high-lift,noiseles,pllution-free;complete electrical protectiing controller device,against under-voltage,over-voltage,over-flow,overload,waterless etc;automatic recovery;controlling water height as demand.
2)Easy installation,maintenance-free,safe and reliable.Max head:1~98m,Max flow:6.5m³/h.
Working Condition:
1)Non-corrosive water,the volume ratio of stand content no more than1‰ particle size less than 0.2mm.
2)Max medium temperature up to +40℃;PH value remains 5~10.
3)Work close to the rated head and must be immersed in water.
Parameters:

Solar Pump System:
Operating Principle: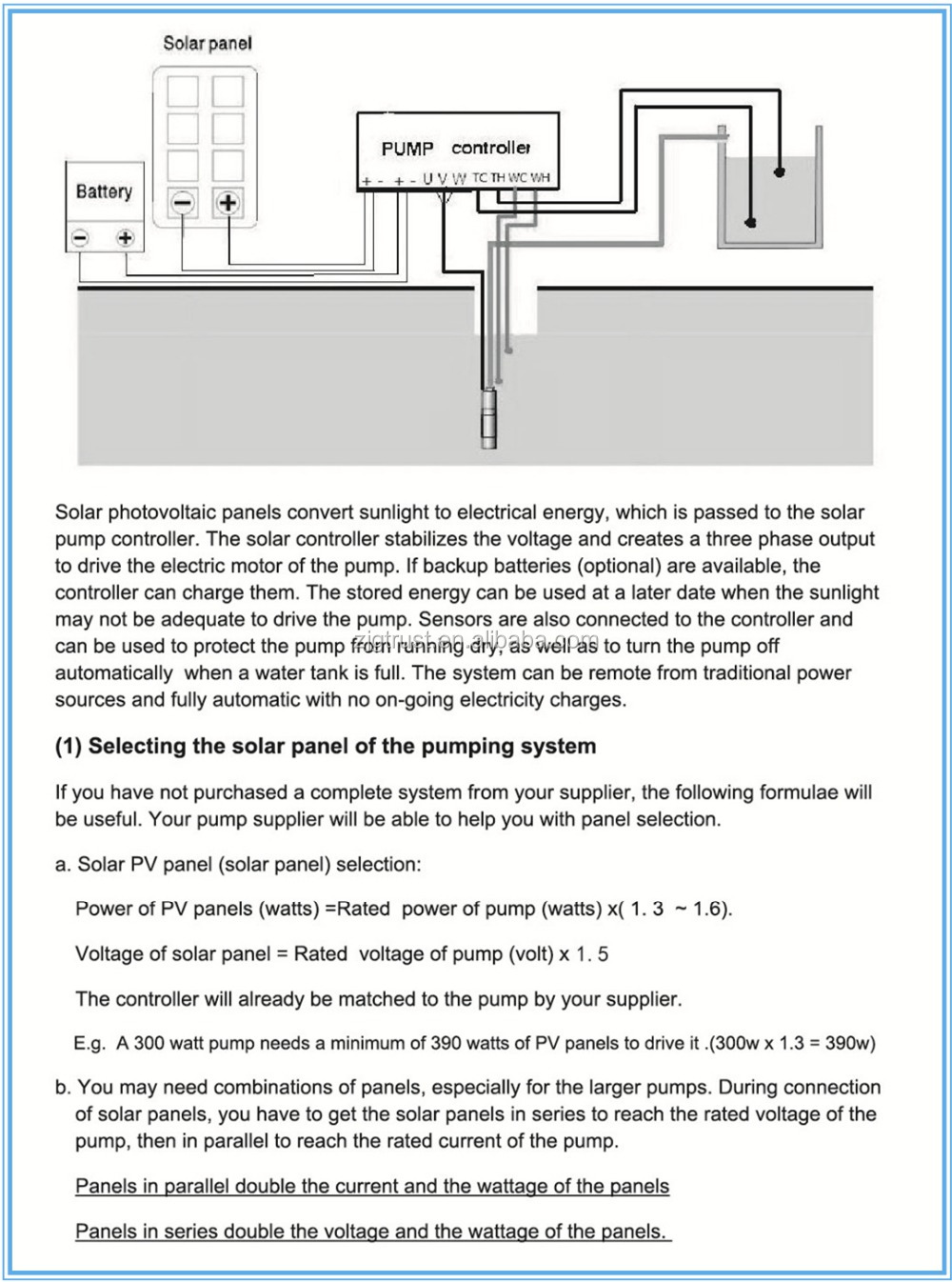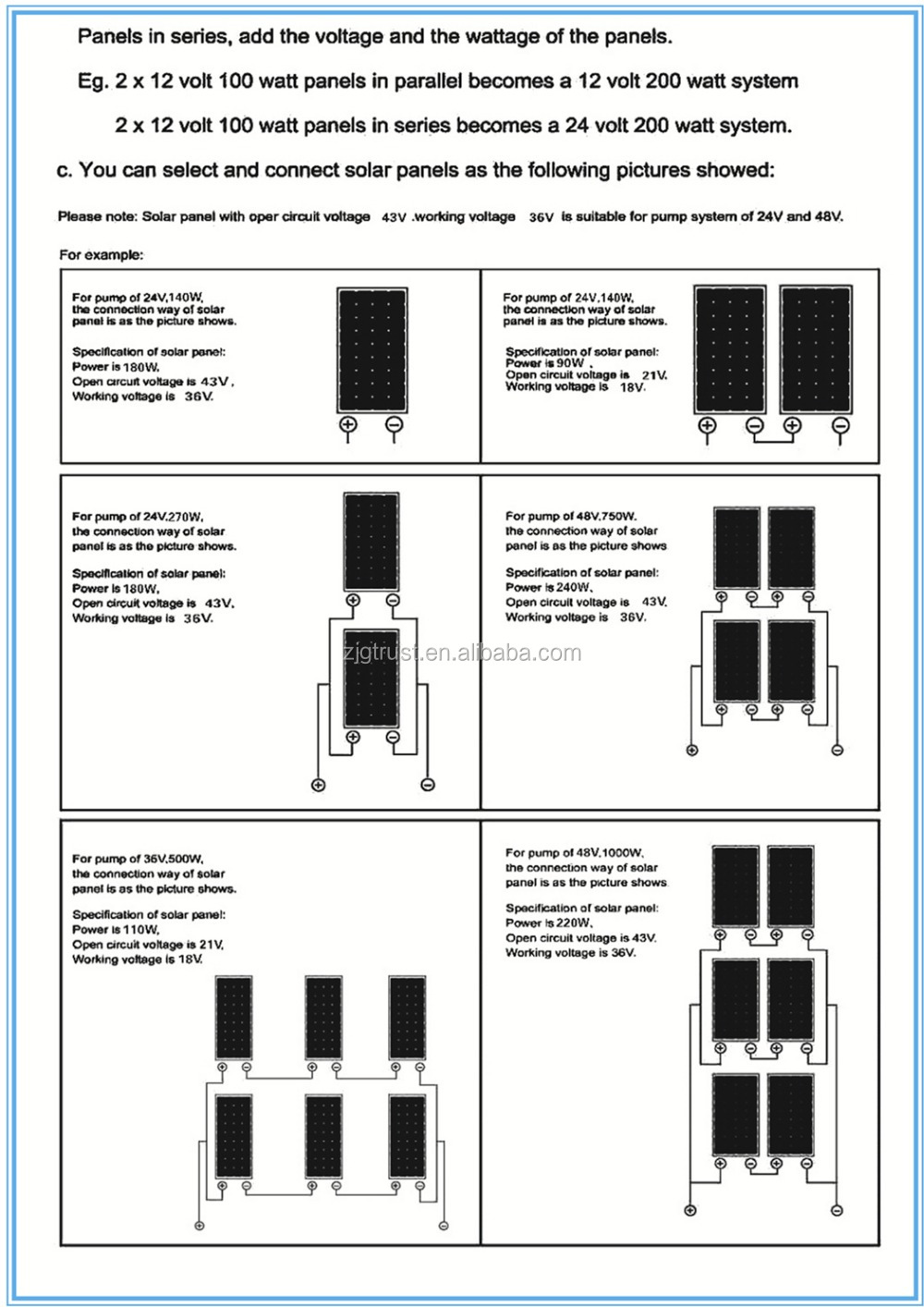 Installation: